Leveraging the transformative power of our industry in the pursuit of environmental and social benefit
(L-R) Mathieu Senard/CoFounder Alter Eco, Mike Forbes/GM of California Olive Ranch, Ben Mand/CEO of Harmless Harvest, and Lara Dickinson/Executive Director of OSC2  keeping it light at Future of Food: Climate Wins.
OSC²'s latest program, Future of Food, features a combination of live events and webinars with progressive leaders in the new food movement.  Our commitment to social good and climate beneficial action sets the tone for this candid yet informative series.  We will be examining emerging trends and featuring innovative thinkers that are driving systemic change in our industry.  Stay tuned here for an upcoming schedule of in-person and online programming or sign up today for our mailing list to receive periodic updates and announcements as we release new content.
Future of Food: The Climate Connection from Michael Anzalone on Vimeo.
---
Next Event: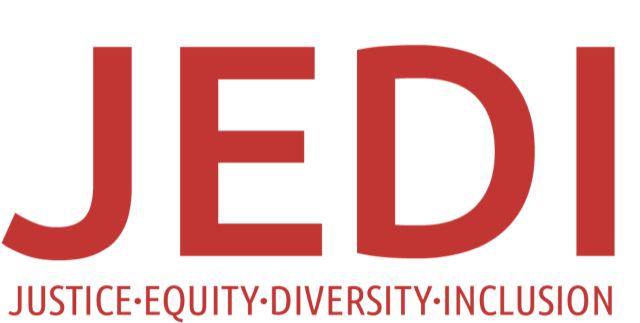 FUTURE OF FOOD: THE JEDI MINDSET
The undeniable case for a just, equitable, diverse, and inclusive natural products industry
Event Description
To further the purposeful shift toward a vibrant, regenerative economy, it is imperative that we focus the natural products industry's attention on Justice, Equity, Diversity, and Inclusion (JEDI). Diversity of perspectives within leadership, management, and workforce improves innovation output and helps companies reach communities that would otherwise remain underserved.
The JEDI Collaborative, an OSC² project, of industry peers and experts is leading a pathway for this work for the natural products industry and framing the business case for embedding diversity, equity, and inclusion into our entire food ecosystem. Our intent is to take a positive, forward look vs. "fix what's broken" position. We seek to understand the deeper issues and to devise an outline for the best solutions. We will clarify the systemic issues that require courage and thought leadership and define immediately controllable issues we all can address as an industry and in our day-to-day operations. We will develop a step-by-step approach to serve as a model to facilitate and inspire the industry to commit and take action. We will develop a reporting tool to demonstrate the impact of the project on progress. We believe the benchmark reporting will result in an increase in productivity in an increasingly multicultural marketplace.
Join us for a talk with CEO's and JEDI experts about prioritizing this work in your own company and how to get started. We'll also share more about the JEDI Collaborative and how you can benefit and participate in this natural product industry collaborative.
Featuring:
Nikki Silvestri – CEO and founder of Soil and Shadow
Sheryl O'Loughlin – former CEO of Rebbl, co-founder of JEDI Collaborative and Women on Boards Project
Steve Naccarato – CEO of Nutiva
Facilitated by Lara Dickinson – Executive Director & Co-founder of OSC2, co-founder of JEDI Collaborative
Full Schedule
5:30pm Doors Open
6:00pm Leadership Panel Begins
7:30pm Community Reception
8:30pm Event Ends

---
Tickets: Advanced ticket purchased required. Tickets will not be available at the door. 
---
Sponsored in part by

We're the bank for people who care what their money does in the world. When you deposit your money at Amalgamated, it supports sustainable organizations, progressive causes, and social justice. We are committed to environmental and social responsibility. We're net-zero and powered by 100% renewable energy, and we have a long, proud history of providing affordable access to the banking system, supporting immigrants and affordable housing, and being a champion of workers' rights.
---
Past Events
---
---
---
---